Over the last few days I've been looking for configurations of linux-on-mobile that can work easily with Padfoot. Some documentation has made it to the README, but here's the outcome: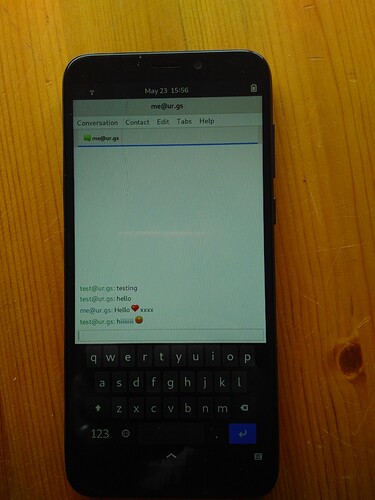 This is Mobian running Empathy. Chatty is the usual option for mobian, but it's pidgin-based, so not usable. Its SMS integration is available through empathy as well, though, which is kind of nice.
KDE Neon's Plasma Mobile + Spacebar looks plausible, but doesn't "just work".
I was expecting pmOS to be the best best, but compiling telepathy-padfoot for that platform at-all is very difficult at the moment (musl-based). In any event, it has spacebar, but not empathy.
I haven't tried Leste yet, but that's probably the most "telepathy-native" of the various options.
Empathy on mobile is a bit awkward in UI terms - you have to think creatively to set up the account and initiate conversations - but it does work. Spacebar may give a better experience if I can get it working though.