to import a backup on an iPhone:
install Delta Chat on the iPhone
connect the iPhone to a Mac computer
open the Finder on the Mac
navigate in the Finder to your iPhone on the left
then select "Files" at the top
drag'n'drop the backup .tar file to "Delta Chat"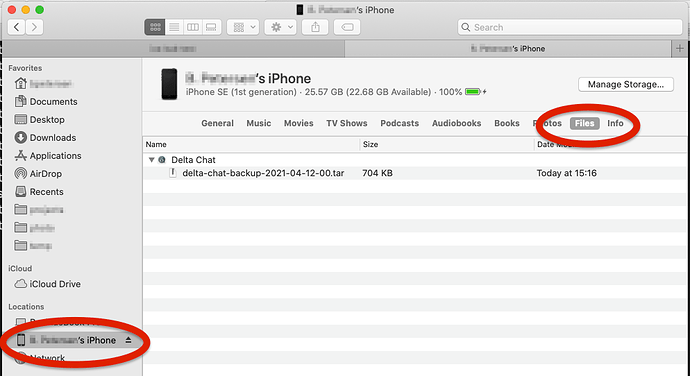 once done, you can disconnect the iPhone from the Mac.
on the iPhone:
open Delta Chat
select "Log in to your server" on the welcome page
tap "Import backup"
the backup imported from above should appear, tap "Ok" then.
that's all

note: on older Mac's (before 10.15 Catalina), you have to use iTunes instead of the Finder, the rest is more or less identical.