Hey, was using a MacBook and MacOS for the first time yesterday and was not able to compile the IOS app. I'm stuck at the point "open deltachat-ios.xcworkspace" for the how to: https://github.com/deltachat/deltachat-ios#how-to-build-with-xcode
Xcode opens up but with this result: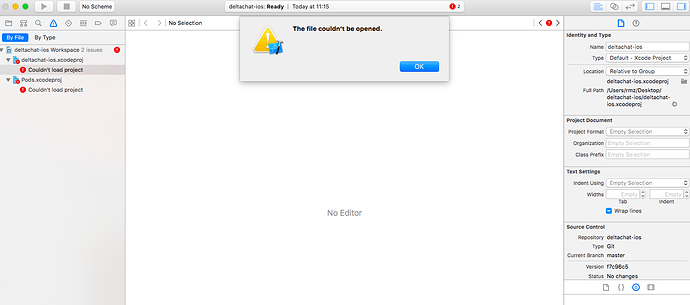 So there is no "Scheme" I can set…
Is this my fault? What I'm supposed to do now ?


Thanks