Hi!
I am testing DeltaChat on my iPhone (iOS 16.2).
After input login and password, I saw a popup which I attached the screenshot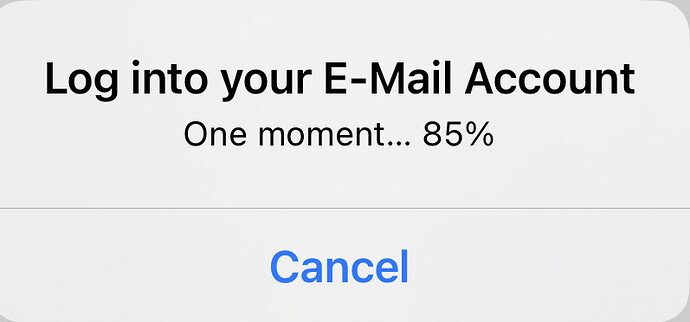 It seems frozen to 85%, and I don't know why.
If I go into Settings->Connectivity, I see Connecting… from which I understand that the app didn't connect yet.
Indeed, if I tap on Connectivity, I see as the screenshot below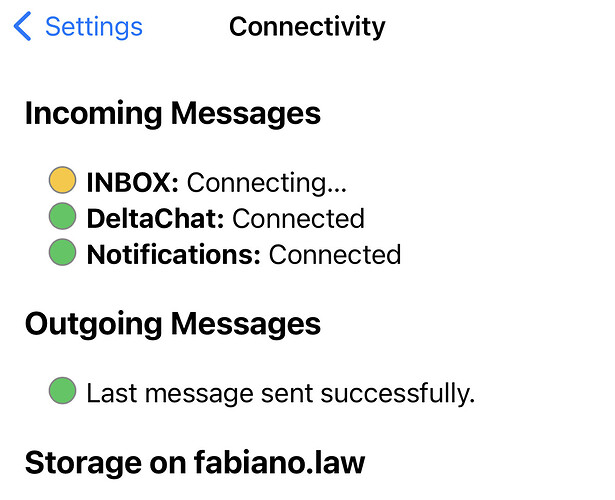 Is there anyone who can explain this issue to me?