Delta Chat version
v1.36.4
Expected behavior
There is a message with a map, a clickable button, or else, to display the shared locations.
The location sharing does not stop when switching between applications.
Actual behavior
A green map icon in the top right that just directs me to the profile page, and a message that says location streaming is enabled.
Tapping on it does nothing. Going into the context menu and checking Info doesn't display location info.
Additionally, if I switch between apps before the time is due, I see a message saying that the location streaming has been stopped.
Steps to reproduce the problem
Open a chat.
Click on the attachment button.
Choose location.
Select duration.
See the message saying "Location streaming enabled"
Notice that there's an OS indicator in the Control Center showing that the location is being accessed by Delta Chat.
But see no way to display the map in the app…
Screen snapshots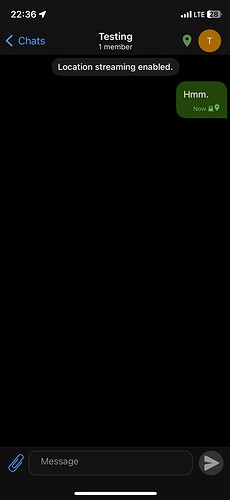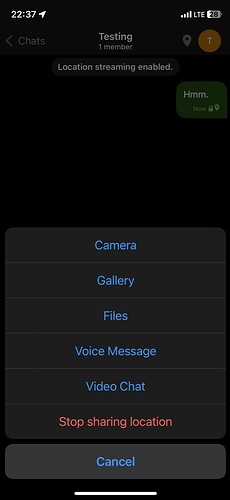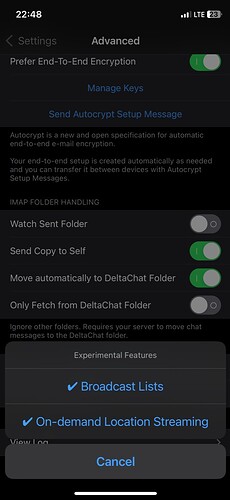 Debug logs
Logs

I can't see anything to do with location in there.