Assume I'm writing with Alice, who doesn't use DC, while I'm using DC.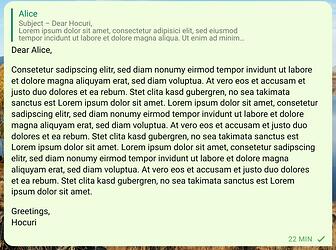 For her, it will look like this: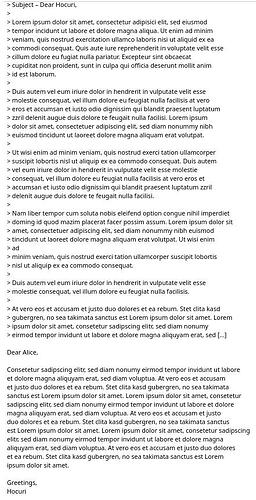 I'm wondering if we should put the quote under the message text - e.g. that's how it looks like to her if I reply with Thunderbird: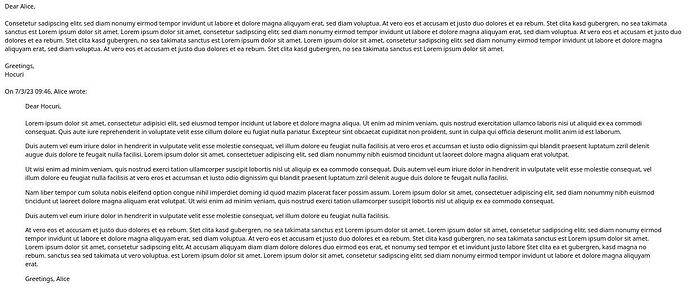 I'm not proposing to change how any messages look in Delta Chat. If both sides use DC, everything will stay the same. This is just about how messages look for non-DC users.
Quotes should be over the message (that's how it is today)
Quotes should be under the message