Certain pages on the website do not load correctly for me. Major examples:
When opening https://delta.chat the server returns a 403 Forbidden error. (Note: Going directly to https://delta.chat/en/ works fine and the website in general can be used without problems.)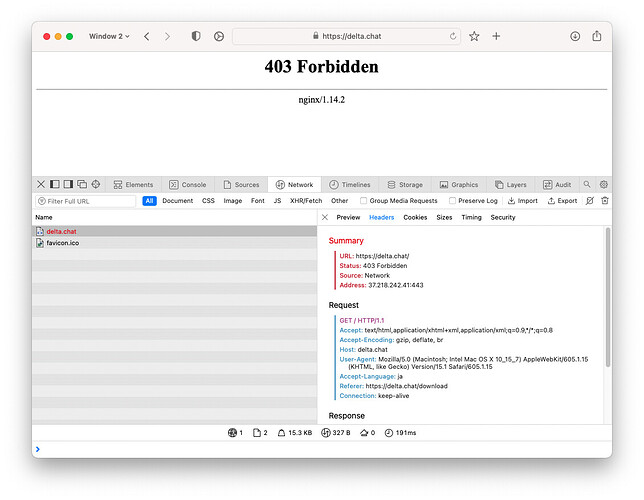 Opening https://delta.chat/download does not work correctly, but this time a 404 Not Found error is returned by the server.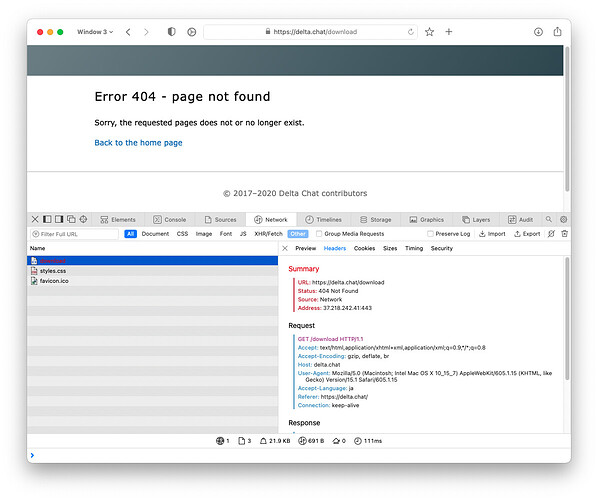 I'm experiencing the same issues on other operating systems and across devices. Also regardless of my network. I tried with my regular home internet connection from a major German ISP, through several different "private VPN company" networks, my university's network, my work place's network etc. and the result was completely the same every time.
Then I noticed that in my other browser the websites DO work. So I looked at the headers in the Network tab. Apparently Accept-Language: ja leads to the pages not loading correctly. But in my other browser I had also set up English so that a header Accept-Language: ja,en;q=0.9 was sent and this worked.
I think regardless of this header, the websites should load correctly. I'm not sure if it affects only Japanese, but the main page not loading correctly because of this might confuse a lot of international users.