Valued team, developer, user,
a total mystery in use, such OR's, for my person and of course also fastly errors while "playing" around with it to feed the Manual.
Maybe one feels inspired to make shares on it, broadens even the manual or to ask questions on it (also to feed the arising of infos on it) here.
OR code

Used for:

Inviting via OR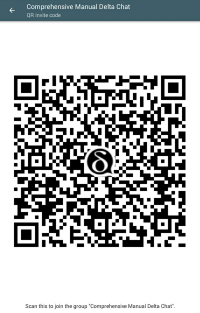 One can scan OR code to access a particular chat via a given OR image. Within the chat-profile, reachable via "view-profil" in the chat-menuthe corresponding OR for a chat can be found and shared letting others join the group.

One can use the OR here to join the chat "Comprehensive Manual Delta Chat", if still existing.
The error, bug?, arosen, while clicking the picture and chose "share" on android 4… obiviosly opening delta chat quickly (so a very "smart" and pulling stuff, those QR's, as it seems. This arose: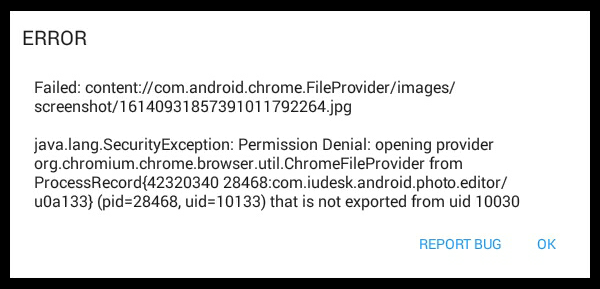 …and chosen "report Bug" (then via, selecting Delta-dev) opened DC but seems to end there, at least to new chat or something was seen.