DeltaChat could benefit from an update to its logo. Here is my rationale:
the current logo tries too much to copy what's app.
an uppercase delta has a clear geometry, lending itself for a logo.
Here is what I think would be a worthy improvement to DeltaChats appearance (including small changes like text size, color and font):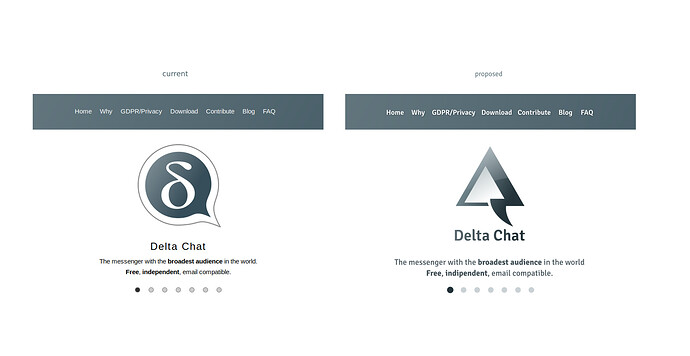 Off-topic: I think using colors differently could also improve the overall appearance of the project.
Do you see this as an improvement?